The story about NJ Wight encounter with wildlife photography has the taste of a fairy tale to me; it's the kind of adventure I've always dreamt about since I was a child. So I was really excited when she decided to answer some of my questions.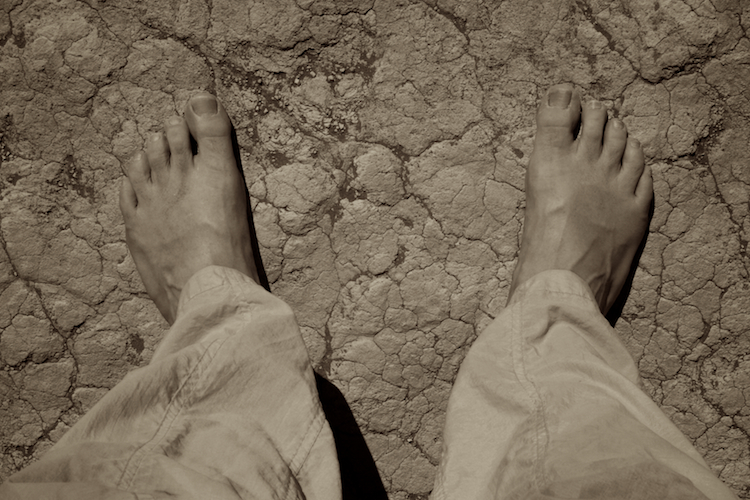 Hi Nancie, can you tell us how your adventure with wildlife photography started?
I have always been interested in design, typography and visual arts in general. I had dabbled a little in photography around 1990 when I had a lot of friends in the dance community who needed publicity photos, but it wasn't really something I took seriously. I was very drawn to the compositional aspect but deeply confused by the technical, and so my camera was generally set to automatic.
It was Africa that changed my path. From the time I was a kid, my dream was always to go on safari. When the company I was an executive at was sold, I had an opportunity to finance a dream trip to Tanzania. Although I didn't realize it at the time, it was the beginning of this incredible journey I find myself on now. I have always been passionate about wildlife but this experience really blew me away. I loved taking photos in these extraordinary surroundings and all of my senses were totally engaged out in the bush. The process of composing images completely absorbed me in ways that no other creative initiative had before.
I returned home to a cold winter and an economic slump! Soon I had some requests to buy my prints. It had a cathartic effect. I threw myself into my African image library and began to establish some interesting narratives. In November of 2009 I turned those into an exhibit called UP CLOSE with African Wildlife and had a very successful show. The response from people was so overwhelming and encouraging that I decided to seriously pursue photography as a possible income-generating career. I upgraded my camera body and lenses and since Africa was a little far, I started spending as much time as possible in the woods and marshes around Montreal. I have since had a second solo show and participated in two group shows. The income part is still somewhat elusive though!
What's the biggest lesson photography taught to you?
There are many! I would say patience and remembering to changing my perspective when I look at things. Both translate to life as well.
So far in how many countries have you traveled for your photography projects?
On the African continent I have been to Tanzania, Kenya, Botswana, Namibia, South Africa and Zimbabwe. I have also traveled to Costa Rica and Panama in Central America. And Canada and the USA of course.
Can you describe a typical day in the field?
Well, it changes drastically by country. Here in Canada I will go out as the sun comes up and hike at one of my favorite places. I may hike for several hours and cover several kilometers, or I may stay in one general area for a longer time. It always depends on the day and who is out playing. I am not much for staying in one place. I get antsy! On safari it is a different routine as you are in a truck. But the one thing that is constant is time of day–I am either going out as the sun is coming up or as it is going down. This is the best light of the day.
What is in your bag during your photographic expeditions?
Again depends where I am. In Africa I have my entire kit on the truck. Two bodies and 3 lenses, flash etc. When I hike, like this morning, I have my camera mounted on a monopod with one lens-the 300mm plus 1.4 x. And my 100mm Macro was in my vest pocket in case there was any bug action. You can check out my Camera Bag here: http://njwight.tumblr.com/camera 
Can you tell me a bit about the process the photos go through after the shooting? How do you select the ones that will be published from the ones that will be discarded?
This is still a work in progress for me! I need to become more organized as my digital library is growing too fast! I work in Aperture and after downloading, the first thing I do is to delete anything that is blurred, has really blown highlights, bird poop, or bad exposure etc. Then I generally take a look and just flag what I really like. Later I return to the images and delete more and flag more. I often go back and look at older images as I find there is frequently something I missed-good or bad. Next I adjust, which is necessary when working in RAW. I try to stick with basic adjustments – levels, highlights, shadows, sharpening and vibrancy. I don't like fiddling. And I never remove anything. I do always play with cropping to create different viewpoints. I post something on tumbr everyday-which is insane really. Often I will use a lesser quality image but create a funny caption or quote to accompany it. 365 good pictures a year is a lot to ask for! I need to slow down a little.
Do you have any favorite photographer at the moment? Any role model that inspires you?
Too many to mention. I am always looking at people's work.
Is there a particular project that you dream to achieve one day?
Well, in terms of traveling to shoot, I would like to shoot the orangutans in Borneo. And gorillas in east Rwanda or the Congo. But honestly, I will be happy where the wind takes me. This September I am fulfilling a longtime dream to see the grizzly bears during the salmon run in interior British Columbia! I would also like to publish some of my work–magazines articles, a line of eco-cards or a children's book.
Nancie, I'd like to post or link 3 or 4 photos, would you mind selecting some shots that represent your work? Also if you like to, it would be nice to have a self portrait, but this is entirely up to you.
Oh-that is really mean! I hate choosing my work. 3 or 4. Ha.  O k- I will pick some but it would be much more interesting for me if you chose what you liked! A common thread in my work is the notion of bringing a viewer Up Close.  I am fascinated by the little details – lashes, hairs on a leg, paws etc. SO here are a few that illustrate that perspective, including Mohawk, the photo that got me started on this journey and the first photo I sold.. (and the first I chose!)
Again thank you for taking the time to answer these questions! I am looking forward to follow your next adventures!
My pleasure. Thanks for asking!
To know more about NJ Wight work check the following links!
Tumblr: http://njwight.tumblr.com/
Website: http://www.njwight.com/site/Welcome.html
To know more about how NJ Wight adventure started: http://njwight.tumblr.com/me
An interview by Sara Tomiolo